About Clear Lake
Clear Lake is a small lake that saddles the boundary between the Township of Archipelago and the Township of Seguin. The lake has an interesting geography in that the southern portion of the lake is located in the Crown protected Archipelago area and the northern portion of Clear Lake is in Seguin Township, which is held under single ownership.
A Little History …
Originally, the northern shore area of Clear Lake was home to Camp Wee-Gee-Wa, a boys hockey camp started by local minor hockey coach Royce Tennant during the 1960s. Tennant built the camp out of the wilderness. While there were no ice rink facilities on the property, the 50-60 boys who attended the camp enjoyed the sports field, canoe tripping and water sports. Access to Camp Wee-Gee-Wa on Clear Lake was through a narrow passageway on Crane Lake in the Archipelago that can still be navigated today with a canoe or kayak.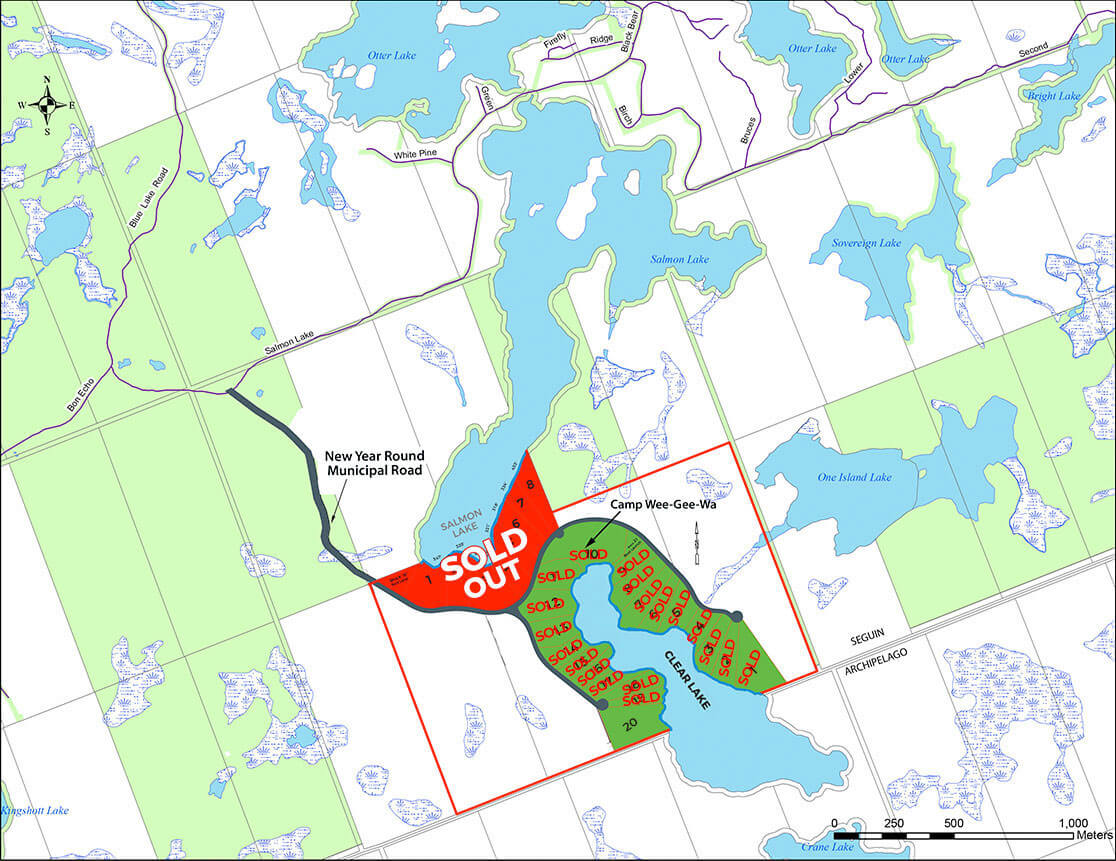 FUN FACT: Bobby Orr met Gordie Howe for the first time on Clear Lake.
Bobby Orr attended Camp Wee-Gee-Wa hockey camp on Clear Lake in the 1960s. Bobby met his personal hero and fellow NHL Hall of Famer Gordie Howe for the first time at camp. "Mr. Hockey", Gordie Howe, made appearances at the camp as his two sons were campers.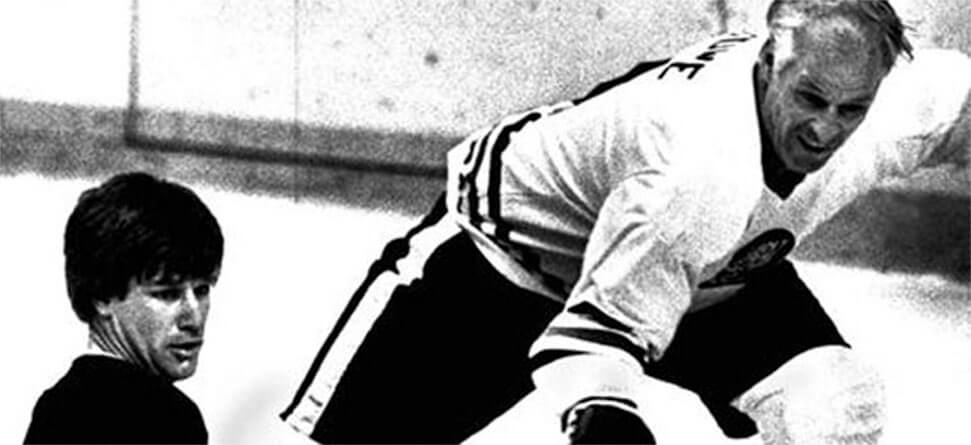 For more fun facts about Clear Lake land and lots, follow us on

Our Environmental Stewardship
Maintaining a healthy eco-system on Clear Lake Estates depends on respecting the habitat and responsibly developing this special place.
Clear Lake Estates has been working with FRi Ecological Services species at risk biologist, Rebecca Geauvreau. Rebecca has been instrumental in ensuring Clear Lake Estates development practices protect the native species. With Rebecca's consultation, this environmental guide has been created for Clear Lake and Salmon Lake property owners.
Clear Lake Estates Stewardship Brochure
Download